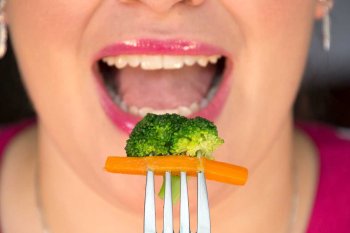 Food scientists from the Riddet Institute are on the hunt for recruits for a new sensory panel looking to explore the consumer experience with different aspects of taste, aroma and texture of foods and beverages. The panel will primarily be involved in tasting a range of dairy and meat products but many other products could also pass by their taste buds.

While the criteria for applying is wide-ranging, once each applicant applies their sensitivity to certain sensory characteristics of foods, it will be investigated to decide whether they are the right match for the panel. The researchers expect to screen around 300 people to find the right thirty panellists.

The study is being led by sensory scientist Professor Joanne Hort, who is driving the exploration of sensory and consumer science. "All of your senses are engaged when you experience food - sight, vision, hearing, taste, and smell. Imagine you bite into a biscuit and the sweetness and flavour is what you expect but it's too soft – more often than not you will put it down, not because it doesn't taste fine, but because the texture isn't good.

"For that reason, our panellists will be looking at all aspects of food, describing not only what it tastes like, but smell, feel and look, for example if it's crunchy, salty or glossy. They will also analyse products, like how sweet one product is compared to another. We need people who just love cooking, eating and talking about food, especially those who can tell the differences between different brands or styles of cooking," Professor Hort says.

"We might select them based on how they describe different tastes and textures or whether they can perceive subtle features at all. We have come a long way with science, but we still can't beat a human's perception, so we need to train up people to be our instruments in measuring the properties of food."
If selected, panellists will be trained to be part of the panel. They will be reimbursed for their time.
The results will be used to better understand the impact of different processing techniques or ingredients on the sensory properties of food products and beverages, identifying which sensory properties are most important for consumer liking, as well as developing better methods to use in sensory science.
"Although we won't ask this panel how much they like or dislike what they are tasting, that's what we ask of consumer panels, their work will help to identify what drives peoples liking of different types of food products," Professor Hort says. "Research into food experiences enables scientists to understand a wide variety of things, from how humans perceive sensory properties, to informing health interventions, like developing enjoyable foods for those with problems swallowing food or avoiding gluten, and enabling the food industry to develop high quality products that people want to eat."
During the training the panellists will learn to carry out the different methods used by sensory scientists and how to focus on the different aspects of taste, aroma and texture.
Successful applicants will need to be:
Available once or twice a week between 9:30am-11:30am and between 12:30pm-2:30pm, but once trained, there will be more flexibility around session timings and frequency;
Be willing to work alone and as part of at team;
Have a strong interest in food and beverages;
Be under 55 years of age;
Have no dietary restrictions, food allergies, intolerances or medical conditions that affect your ability to evaluate foods.
For further information or to express an interest in attending selection activities, please contact Hannah Hutchinson via e-mail.
Source: Massey University