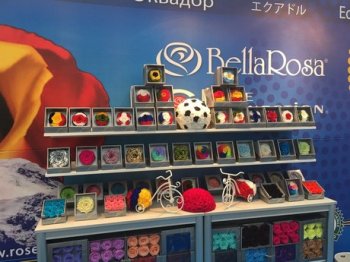 The company's farm, located near Quito, Ecuador, has 125 acres where more than 100 varieties of roses are grown.
Luzuriaga says, "The floriculturist tells us that the process consists of replacing the natural compounds of the roses with preservative products, to maintain their original beauty and enjoy it for much longer. Although preservation methods have been known for decades, each company develops its own formulas to improve quality, color and durability."
The roses are available in various sizes: large, medium, giant and small. There is a wide range of colors and an infinity of combinations.
Preserved roses do not require any maintenance, pruning, water, or light; they do not demand special care. Its production process and all its components are friendly for both people and the environment, Luzuriaga says.
Source: FloralDaily